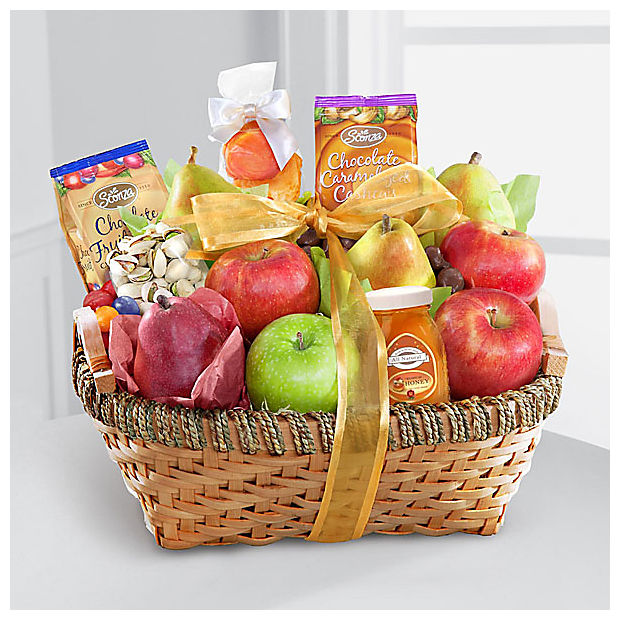 Warmhearted Wishes Fruit & Gourmet Kosher Gift Basket
price$
Warmhearted Wishes Fruit & Gourmet Kosher Gift Basket
The Warmhearted Wishes Fruit & Gourmet Kosher Gift Basket is the perfect way to delight your special recipient! Arriving in a natural woven handled basket are the following gourmet gifts, including: 3 Braeburn Apples, 1 Granny Smith Apple, 3 D'Anjou Pears, 1 Red Pear, 5 oz. Sconza Caramelized Chocolate Cashews, 5 oz. Sconza Chocolate Fruit Basket, 6 oz. jar of honey, 3 oz. roasted and salted unshelled pistachios, and a 4 oz. bag of dried fruit. Every item is certified by a leading kosher certifier and clearly marked with certification.
details
Woven basket included
Certified kosher
Free personalized gift message
ITEM #GF65
Our experts ensure your bouquets are fresh and will last at least 7 days.
Sometimes it's hard to know exactly what to say. Let fresh flowers send a message that transcends words.
With fast nationwide shipping, your flowers arrive fresh with every delivery.