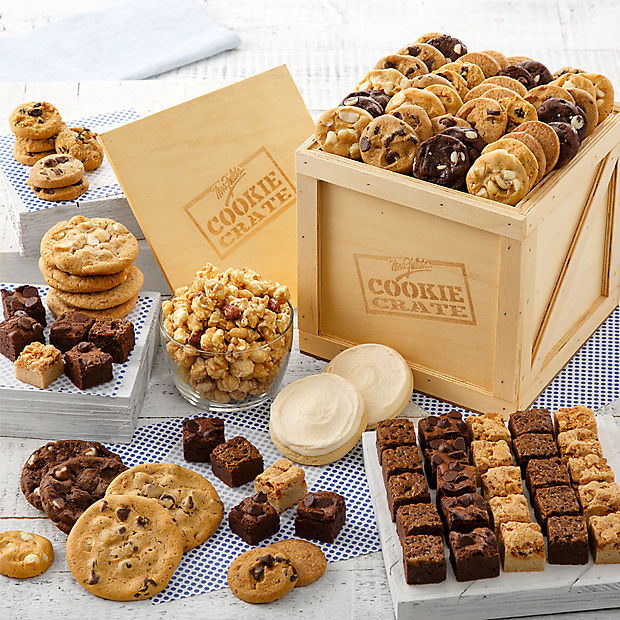 Mrs. Fields® Cookie Crate Combo
price$
Mrs. Fields® Cookie Crate Combo
Packed with a load of love, our rugged wooded gift box is a shipment of sweet eats. Comes with 48 Nibblers® bite-sized cookies, 36 Brownie Bites, 8 Original Assorted Cookies, 2 natural frosted round cookies, and 4 oz. Toffee Nut Popcorn.
ITEM #X1015
Our experts ensure your bouquets are fresh and will last at least 7 days.
Sometimes it's hard to know exactly what to say. Let fresh flowers send a message that transcends words.
With fast nationwide shipping, your flowers arrive fresh with every delivery.