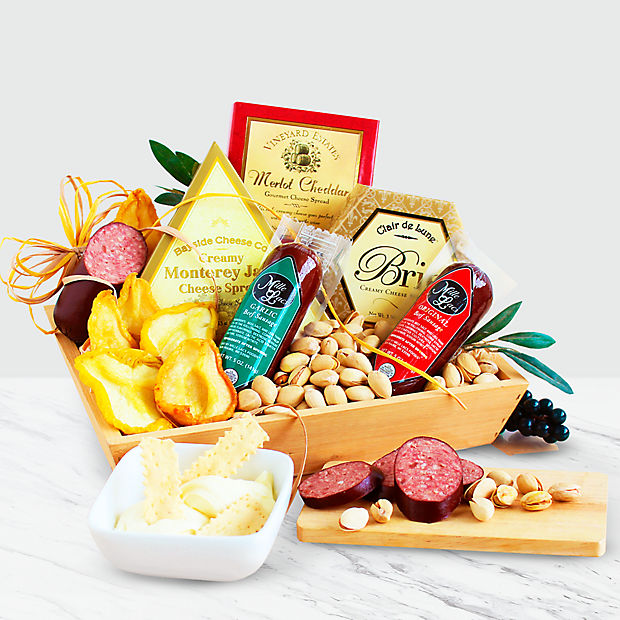 Meat & Cheese Gift Crate - Good
Meat & Cheese Gift Crate - Good
Spread a blanket and feel the warmth of sunshine and golden breezes when this fabulous gift arrives! This wood crate holds a delicious sampling of gourmet treats including California pistachios, tasty dried fruit, Monterey Jack cheese, Brie and Merlot cheddar cheese and two flavors of salami. Fabulous!
ITEM #G708
Our experts ensure your bouquets are fresh and will last at least 7 days.
Sometimes it's hard to know exactly what to say. Let fresh flowers send a message that transcends words.
With fast nationwide shipping, your flowers arrive fresh with every delivery.