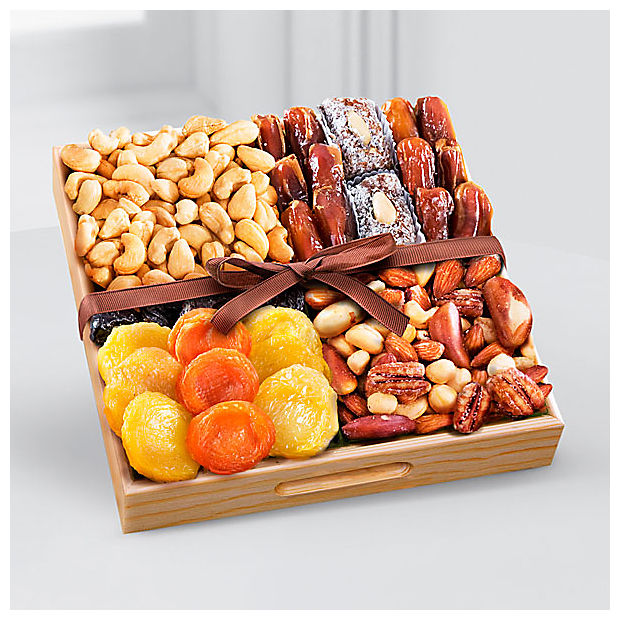 Kosher Dried Fruit & Nut Tray
price$
Kosher Dried Fruit & Nut Tray
The Kosher Dried Fruit & Nut Tray is a great gift to help lend to the festivities of any occasion! Presented in a natural wooden tray with carved handles and tied with a brown satin ribbon are the following kosher snacks, including: dried pears, dried Blenheim Apricots, prunes, dates, date nut rolls coated with coconut, roasted salted mixed nuts, and roasted salted cashews. A gift sure to be appreciated by friends and family.
1 lb., 12 oz. Every item is certified kosher by a leading kosher certifier. Gift is clearly marked with certification.
details
Approximately 1 lbs. 12oz.
Wooden tray with brown ribbon included
Certified kosher
Free personalized gift message
ITEM #MF68
Our experts ensure your bouquets are fresh and will last at least 7 days.
Sometimes it's hard to know exactly what to say. Let fresh flowers send a message that transcends words.
With fast nationwide shipping, your flowers arrive fresh with every delivery.