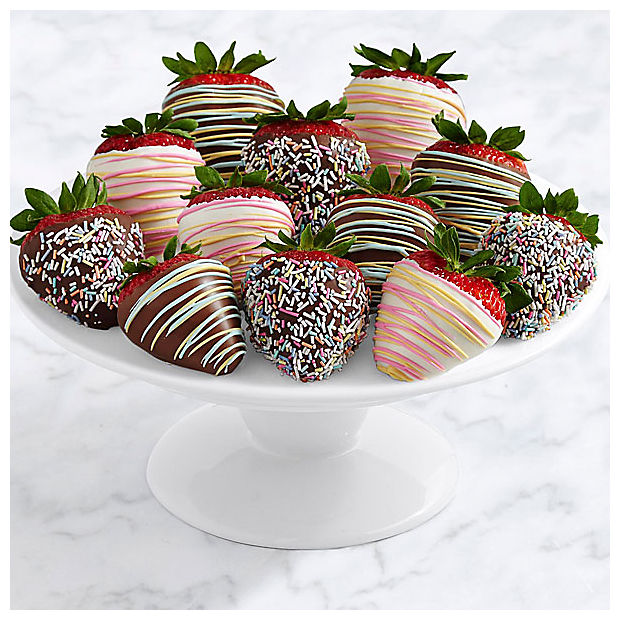 Hand-Dipped Birthday Strawberries
price$
Please enable your cookies before you can select date, zip code and location type.
Hand-Dipped Birthday Strawberries
Cue the confetti! It's time for a birthday party. These delicious dipped berries have all of the details to make their special day unforgettable. Fresh, juicy berries have been dipped and decorated with rainbow confetti sprinkles and festively colorful swizzles. Each decadent bite will give them another delightful reason to celebrate!
4 Strawberries Dipped in Milk with Teal & Yellow Swizzles
4 Strawberries Dipped in Dark with Confetti Sprinkles
4 Strawberries Dipped in White with Pink & Yellow Swizzles
ITEM #MH5165
Your gift is inspected and shipped in a gift box to locations nationwide.