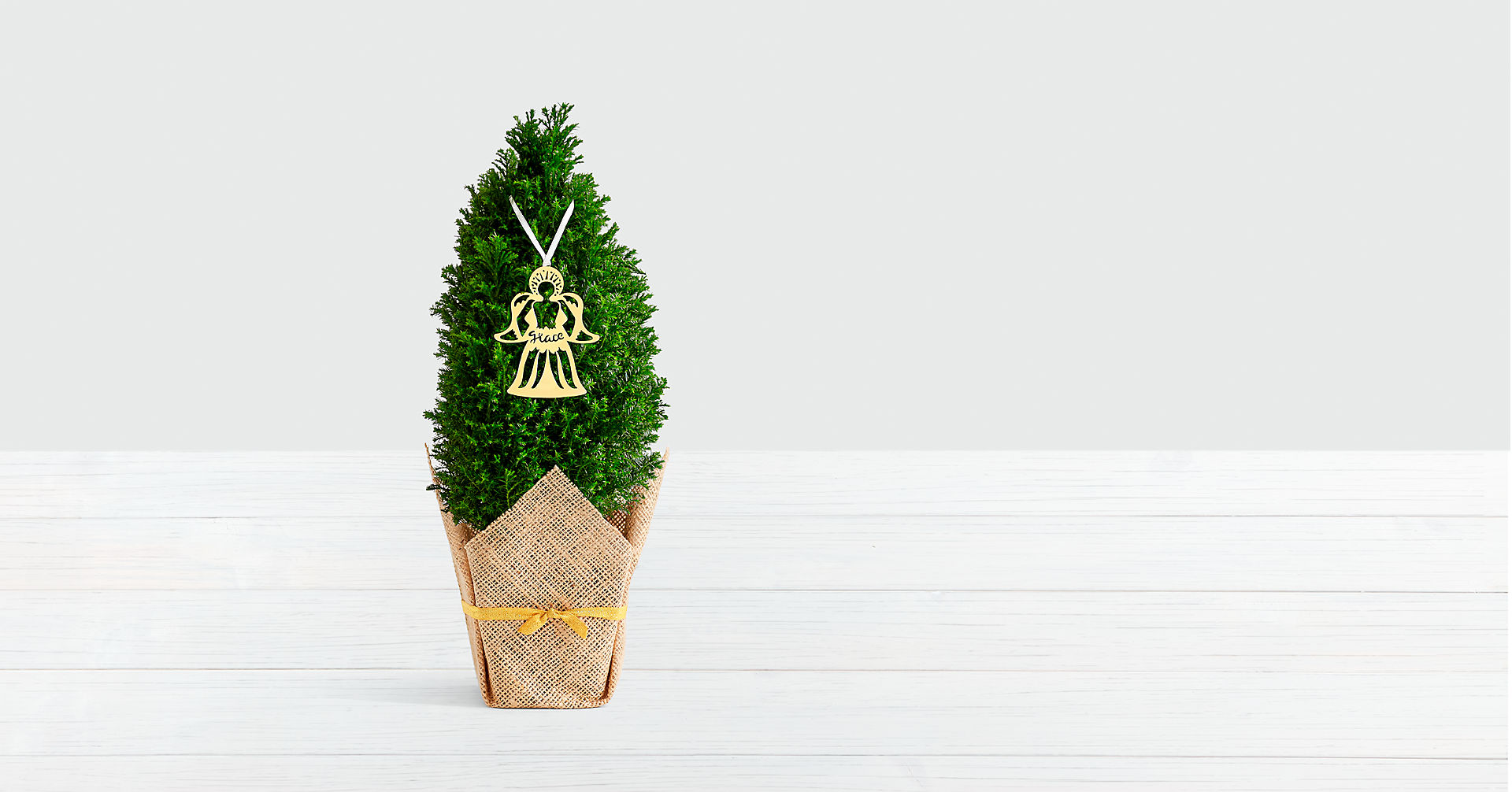 Guardian Angel Tree
price$
Guardian Angel Tree
Send a loved one a guardian angel to watch over them any time of year. This gorgeous mini cypress tree comes with a gold, stainless steel 'Grace' angel keepsake ornament to remind them of grace throughout the season.
One 15" tall evergreen cypress tree
The Botanical Name is Chamaecyparis lawsoniana "Ellwoodii"
Includes gold stainless steel 'Grace' angel ornament, measures about 3"w x 3.5"h and includes an off white ribbon for hanging
Includes burlap wrap with elastic bow
Care instructions included
ITEM #P1451
Our experts ensure your gift is fresh and will last.
With fast nationwide shipping, your gift arrives fresh with every delivery.