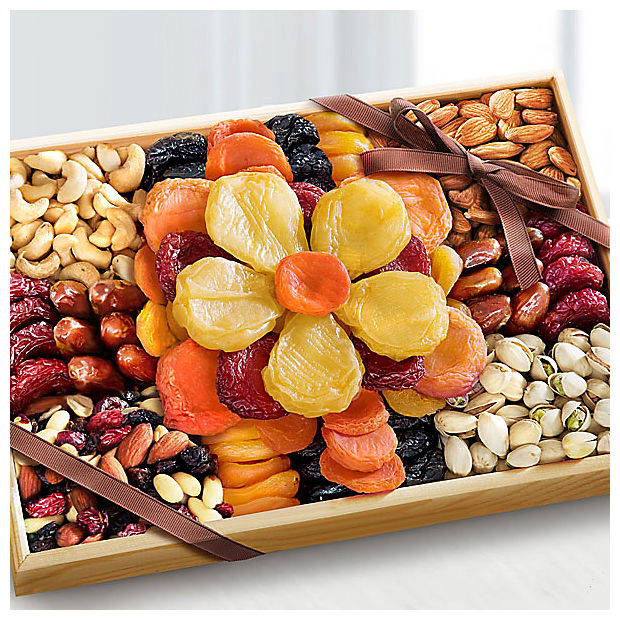 Flowering Gourmet Kosher Dried Fruit & Nut Tray - Large
Flowering Gourmet Kosher Dried Fruit & Nut Tray - Large
The Flowering Gourmet Kosher Dried Fruit & Nut Tray is a delicious and nutritious way to delight your special recipient! Presented in a natural wooden tray with carved handles and tied with a raffia ribbon are the following kosher snacks, including: dried pears, dried peaches, dried apricots, dried Blenheim Apricots, dried Angelino Plums, prunes, dates, roasted salted almonds, roasted salted cashews, roasted salted pistachios, and Cherry Berry Trail Mix. A gift sure to be appreciated by friends and family.
3lbs. Every item is certified kosher by a leading kosher certifier. Gift is clearly marked with certification.
ITEM #GF69
Our experts ensure your bouquets are fresh and will last at least 7 days.
Sometimes it's hard to know exactly what to say. Let fresh flowers send a message that transcends words.
With fast nationwide shipping, your flowers arrive fresh with every delivery.