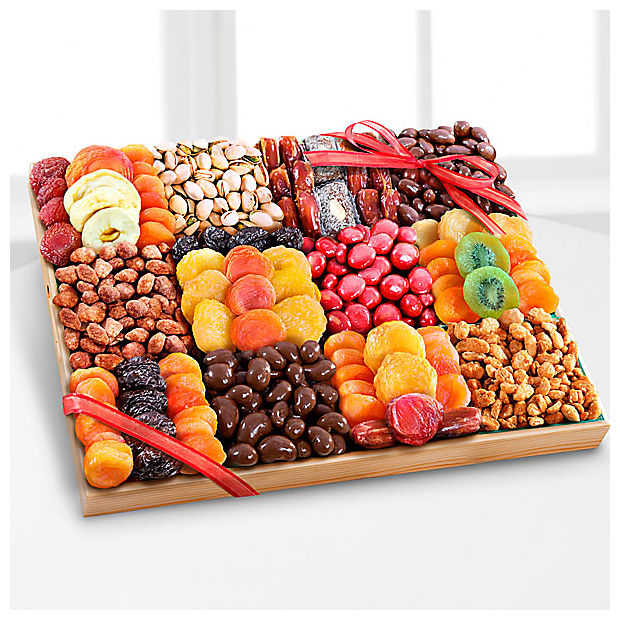 Dried Fruit, Nuts & Sweets Tray - BEST
Dried Fruit, Nuts & Sweets Tray - BEST
The Dried Fruit, Nuts & Sweets Tray sends your warmest wishes to friends and family! A wooden tray with carved handles arrives carrying an array of gourmet goodies, including: 3 lbs. of Dried Fruit (Dried Apricots, Dried Pears, Dried Angelino Plums, Dried Peaches, Dried Apples, Dried Blenheim Apricots, Prunes, Coconut Almond Date Rolls, Dried Kiwi), 5 oz. Cinnamon Toffee Almonds, 4 oz. Roasted Salted Pistachios in the Shell, 5 oz. Chocolate Covered Cherries, 5 oz. Chocolate Sea Salt Cashews, 5 oz. Dark Chocolate Almonds, 5 oz. Butter Toffee Peanuts. Presented tied with a red ribbon, this gourmet gift basket will delight your special recipient.
ITEM #GF96
Our experts ensure your bouquets are fresh and will last at least 7 days.
Sometimes it's hard to know exactly what to say. Let fresh flowers send a message that transcends words.
With fast nationwide shipping, your flowers arrive fresh with every delivery.