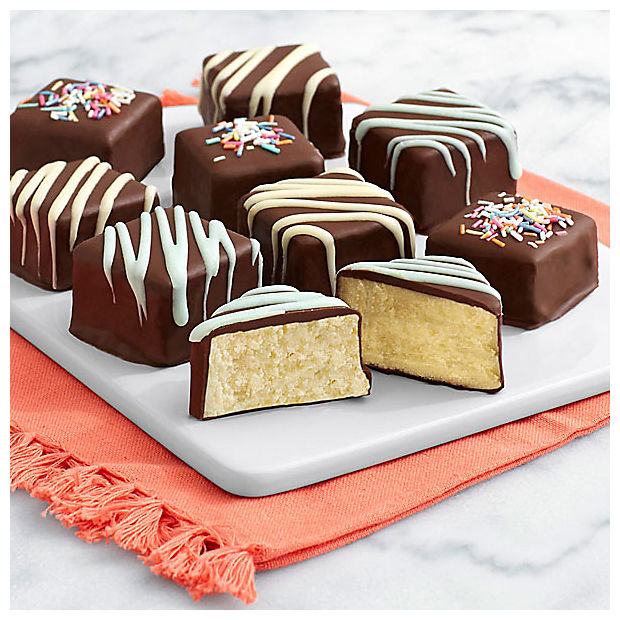 9 Birthday Cheesecake Bites
price$
Please enable your cookies before you can select date, zip code and location type.
9 Birthday Cheesecake Bites
Only the best will do on their special day, and this gift is it! These bite-sized squares of rich New York and decadent chocolate cheesecake have been dipped in dark chocolate, then decorated, just for their birthday. Topped with teal and yellow swizzles, and festive sprinkles, all of the details are ready for a party. For an added surprise, each sprinkle-topped bite has hidden sprinkles inside as well. A playful way to remind them how much you love celebrating them today and every day.
3 Dark Chocolate Dipped Chocolate Cheesecake Bites with Teal Swizzles
3 Dark Chocolate Dipped Confetti Cheesecake Bites with Birthday Sprinkles
3 Dark Chocolate Dipped New York Cheesecake Bites with Yellow Swizzles
ITEM #SH5172
Your gift is inspected and shipped in a gift box to locations nationwide.