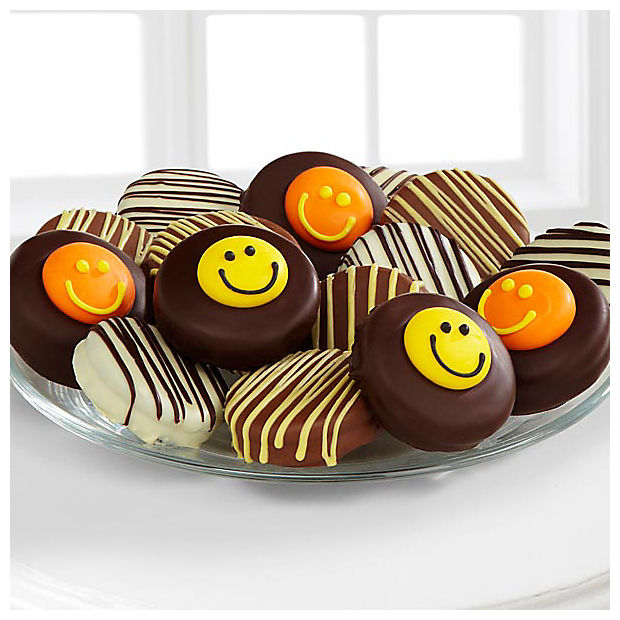 Belgian Chocolate Dipped Smile Sensation Oreo® Cookies
Belgian Chocolate Dipped Smile Sensation Oreo® Cookies
The Belgian Chocolate Dipped Smile Sensation Oreo® Cookies are a fun and festive treat that never disappoints! Popular Oreo® Cookies are hand-dipped in 100% real milk, dark, or white gourmet chocolate to bring them to a new level of delicious. Embellished with confection ribbons or smiley-face candies to create an incredible presentation, these chocolate covered cookies are a great way to send a smile to your special recipient.
This assortment of 15 pieces arrives in an elegant gift box and includes a free personalized message.
details
Elegant gift box included
Free personalized gift message
ITEM #GE108
Your gift is inspected and shipped in a gift box to locations nationwide.