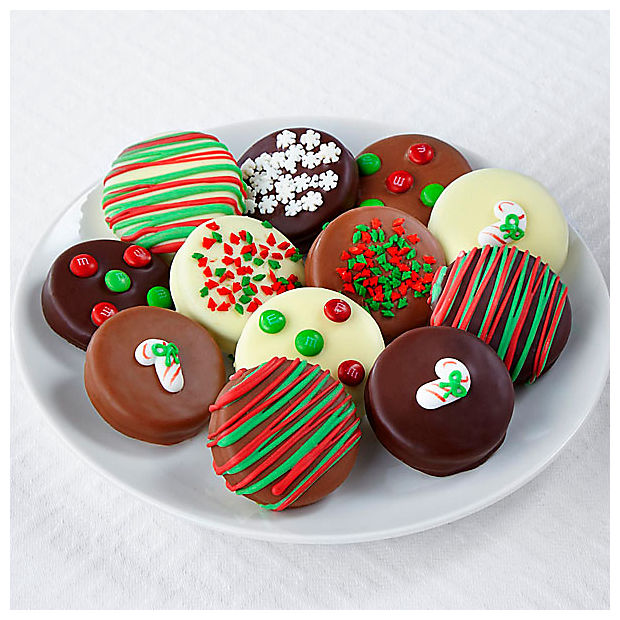 Belgian Chocolate Dipped Holiday Oreo® Cookies
price$
Belgian Chocolate Dipped Holiday Oreo® Cookies
Our Belgian Chocolate Dipped Holiday Oreo® Cookies are the perfect gift to celebrate the spirit and splendor of the Christmas season! Simply delectable Oreo® Cookies, America's Favorite holiday cookie, are dipped in Milk, Dark or White Belgian Chocolate and then embellished with festive holiday inspired candies, zig zags of confection drizzle, or candy cane candied embellishments to create the ultimate taste sensation. Presented in an elegant gift box, these gourmet cookies will be the perfect seasonal offering for friends, family and co-workers, bringing festive cheer to their day with each and every bite.
12 cookies.
ITEM #GE252
Our experts ensure your bouquets are fresh and will last at least 7 days.
Sometimes it's hard to know exactly what to say. Let fresh flowers send a message that transcends words.
With fast nationwide shipping, your flowers arrive fresh with every delivery.