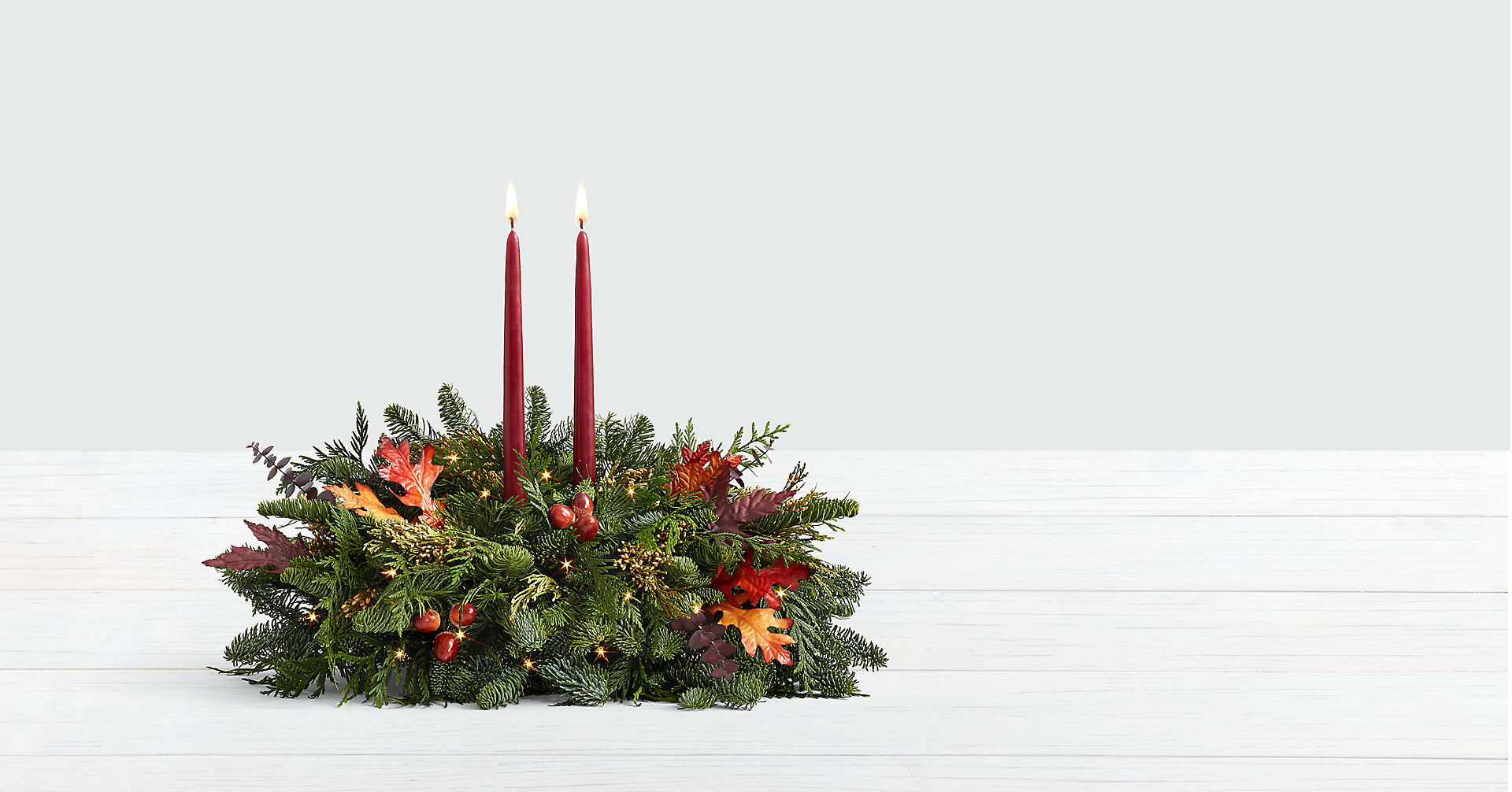 Amber Autumn Deluxe Centerpiece with lights
price$
Amber Autumn Deluxe Centerpiece with lights
GATHERING LEAVES
Bring a piece of Fall to their table with two festive candles nestled in cedar, noble fir, decorative mini lights and more foliage favorites.
One hand-made 20" centerpiece made of Noble Fir, Western Red Cedar and Incense Cedar
Includes 3 burgundy Maple Leaves, 3 Mustard Rust Oak Leaves, Preserved Burgundy Eucalyptus, 2 Acorns and 2 burgundy candles
Includes white mini LED lights with batteries
Gift stands about 18" tall
Care instructions included
ITEM #P1472
Our experts ensure your gift is fresh and will last.
With fast nationwide shipping, your gift arrives fresh with every delivery.