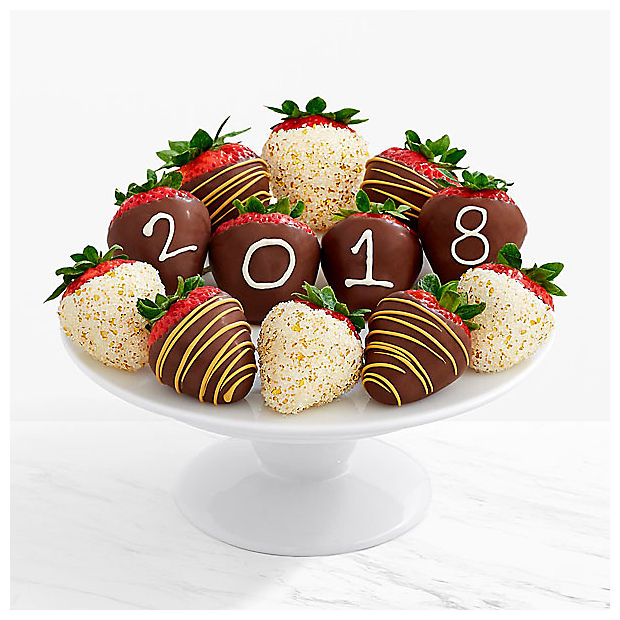 Full Dozen Graduation Strawberries
price$
Please enable your cookies before you can select date, zip code and location type.
Full Dozen Graduation Strawberries
Say "Congratulations!" with a hand-decorated gift that's as festive as it is delicious. We've taken fresh strawberries and dipped them in milk, white and dark, then dressed them up in honor of your favorite graduate. Topped with gold swizzles, gold glitter sprinkles (for a little extra bling) and a special tribute to the class of 2018, this gift will help them celebrate their amazing accomplishment.
4 Strawberries Dipped in Dark with Gold Swizzles, 4 Strawberries Dipped in Dark with "2018", 4 Strawberries Dipped in White with Gold Sprinkles
ITEM #SH5310
Your gift is inspected and shipped in a gift box to locations nationwide.