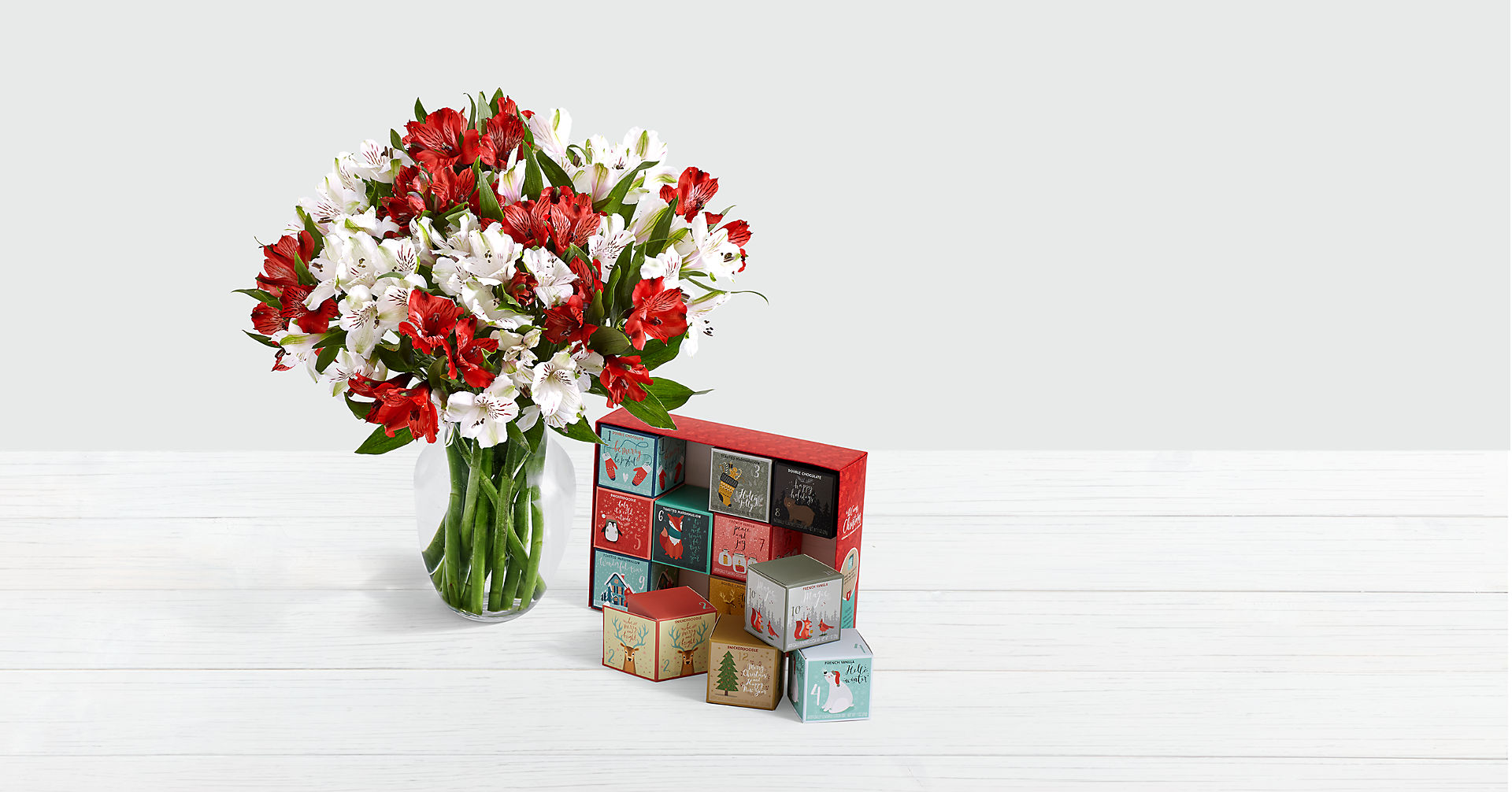 75 Blooms of Candy Cane Peruvian Lilies with 12 Days of Christmas Cocoa
75 Blooms of Candy Cane Peruvian Lilies with 12 Days of Christmas Cocoa
Let it snow Peruvian Lilies. An abundant 75 blooms of alstroemeria, known as Peruvian Lilies, spread the word that Santa Claus is coming to town. This burst of Christmas color will elegantly accent any table and makes for an exhilarating centerpiece. And this festive bouquet is perfectly paired with our 12 Days of Christmas Cocoa. Celebrate the 12 days of Christmas with a cup of hot cocoa each day, featuring Double Chocolate, Snickerdoodle, Toasted Marshmallow, and French Vanilla flavors in numbered boxes adorned with festive, holiday art. Just add 6 oz of hot water, stir, and enjoy!
75 Blooms of Candy Cane Peruvian Lilies

7 red alstroemeria
8 white alstroemeria
Approximately 4-6 blooms per stem
Measures approximately 20" tall
Includes Glass Ginger Vase

12 Days of Christmas Cocoa

Includes 12 individual boxes, each numbered from 1-12
Each box contains 1 packet of cocoa mix
Four different flavors
ITEM #B322C
Your gift is inspected and shipped in a gift box to locations nationwide.