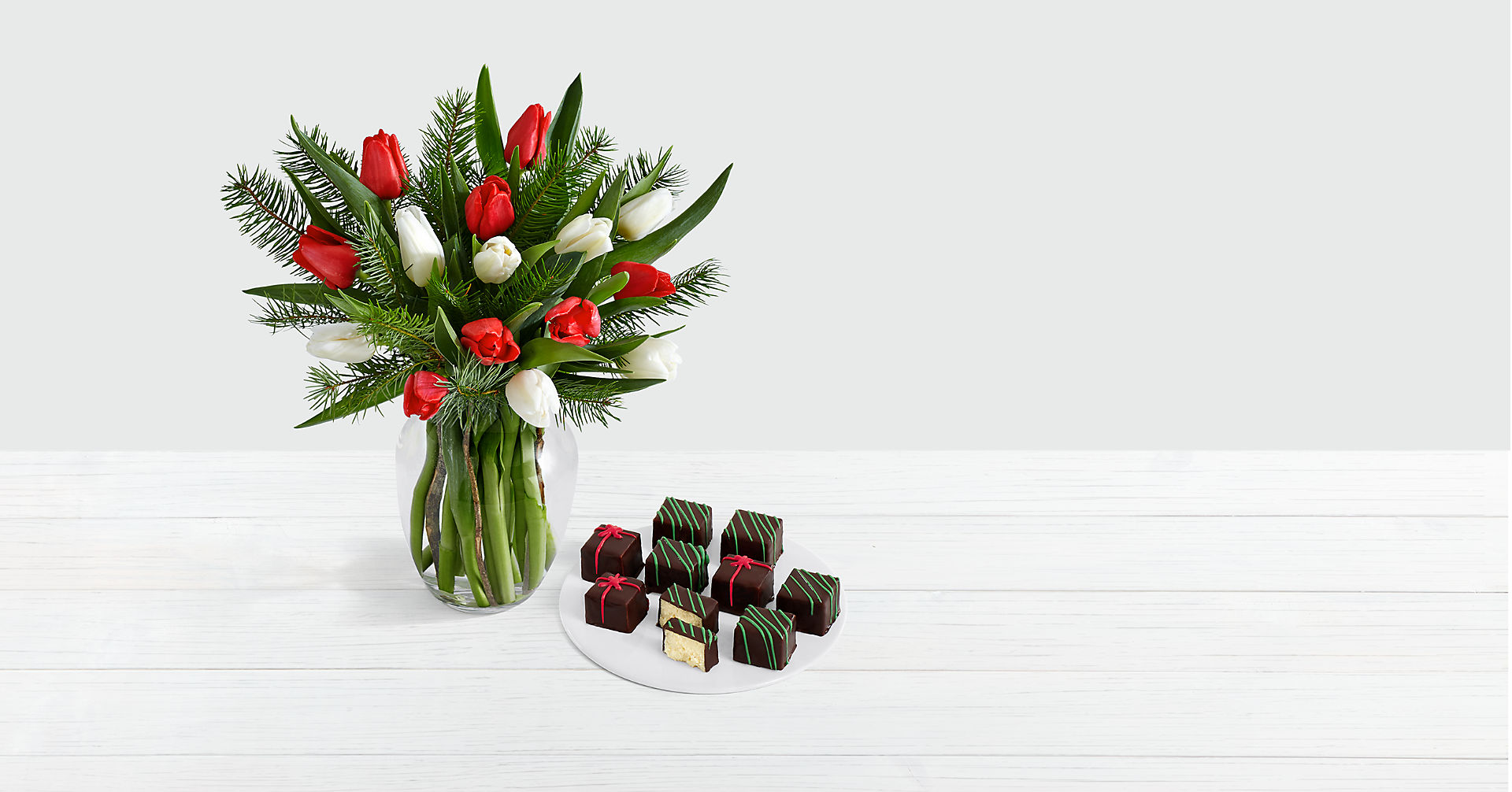 15 Christmas Tulips with Doug Fir with Christmas Cheesecake Bites
15 Christmas Tulips with Doug Fir with Christmas Cheesecake Bites
Red, white and green; Santa's favorite colors! Tulips are bold flowers in rich colors that just can't be ignored, and they can make your presence felt during the Holiday Season without making a bold proclamation of undying affection. What they do say is Be Happy, Best Wishes and Season's Greetings. And forget the sugarplums. They'll have visions of a more decadent holiday indulgence with our irresistible Christmas Cheesecake Bites! We've taken squares of New York-style cheesecake and wrapped them in dark chocolate and holiday finery. Decorated with green swizzles and festive red bows, each shareable bite will be a delicious Christmas dream come true.
15 Christmas Tulips with Doug Fir

15 stems of red and white tulips
Douglas Fir
Measures approximately 16" tall
Includes Glass Ginger Vase

Christmas Cheesecake Bites

6 Dark Chocolate Covered Cheesecake Bites with Green Swizzle
3 Dark Chocolate Covered Cheesecake Bites with Red Bow
ITEM #M158CC
Your gift is inspected and shipped in a gift box to locations nationwide.